In short: This bot scrapes Instagram followings' names and URLs of a specified account.
⚠️ The Instagram following checker can only extract information from publicly open Instagram profiles. If you paste a private profile, the Instagram following list won't load. ⚠️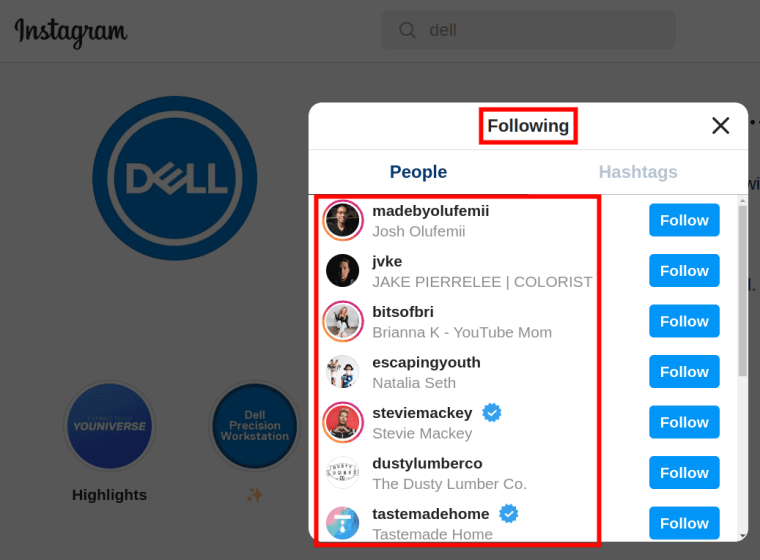 Have a look at the example output data file to get a better understanding of how the Instagram followings list export works.
How to export Instagram following list online?
Sign up on Botster
Head to the bot's start page
Chose any Instagram account which is publicly open
Copy the username (e.g. jaredleto, no @ symbol needed)
Paste the username into the bot's input form
Select the number of followings you'd like to scrape
Click the "Start this bot" button
You are done! The Instagram following list viewer and downloader is now working and will notify once it's done.
Returned data
Input
Username
Following URL
PK
Full name
Is private (true / false)
Profile pic URL
Profile pic ID
Is verified (true / false)
Has anonymous profile picture (true / false)
Latest reel media
You can extract Instagram following list to Excel, JSON, or CSV formats.
Troubleshooting
Private profiles
Due to obvious reasons, Instagram does not allow scraping followings lists of private profiles. If you set the bot to extract somebody's Instagram following list, private accounts will be out of reach.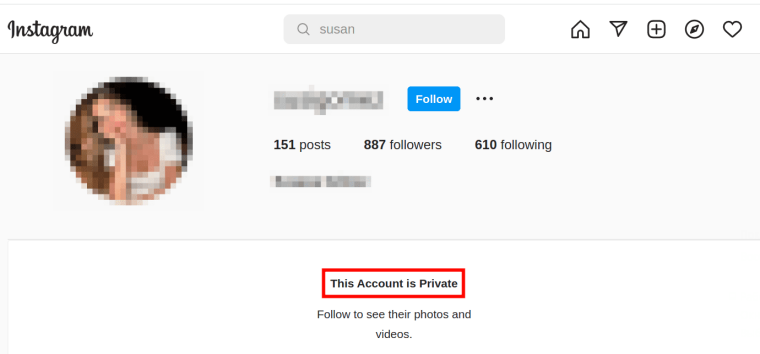 Duplicate or incomplete data
When viewing your results you may notice that a number of accounts are missing. Unfortunately in many cases, Instagram's frontend returns duplicate data which we automatically remove. After a series of investigations, we can conclude that there's nothing we can do about it (sadly). So, in a nutshell:
Instagram returns duplicates
We remove those duplicates, hence the total number of scraped profiles decreases
There's nothing we can do about it
Software walkthrough
1. Open the Launch bot form.
Click on the "Start bot" button on the right-hand side of this page to open the spider's form:

2. Enter the details.
Give your "Job" a meaningful title, and optionally specify (or create) a project folder:

3. Set the scraping limit.
Select how many Instagram followings you would like the bot to export:

4. Enter an Instagram username.
Open Instagram, copy the username of a publicly open account (no @ symbol needed), and paste it into a special field:

5. Specify time settings.
Click on the checkbox if you want this bot to scrape Instagram followings regularly:

Once you've clicked on the checkbox, the available options will appear. You can set the Instagram followings export bot to run:
every day
once a week
twice a week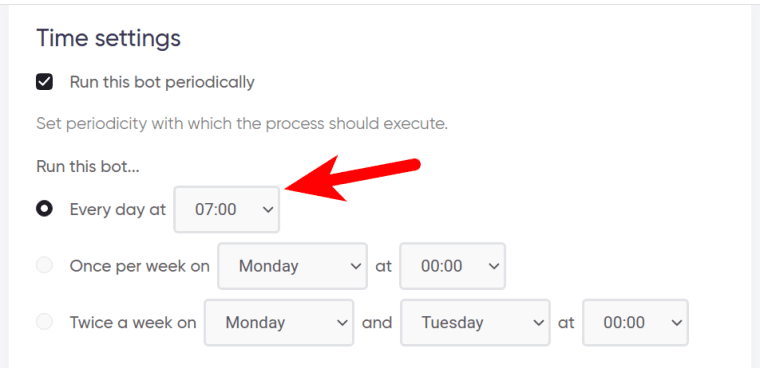 If no longer needed, the job can be stopped either manually or at a certain date specified in advance:

6. Set up notifications.
Specify if you would like to receive a notification when the bot is done exporting Instagram followings: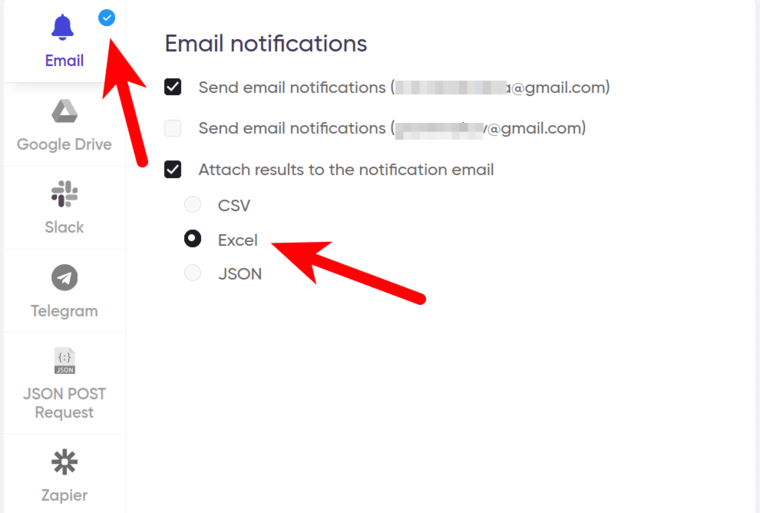 7. Start the bot!
Click the "Start this bot" button on the right-hand side:

That's it! You will be taken to your "Jobs" section. The software is now working and will notify you once it's done.
Data output
After the bot completes the job you can import Instagram followings to Excel (XLSX), CSV or JSON.