In short: This online tool extracts all sorts of data from a list of Instagram accounts, including personal and business information.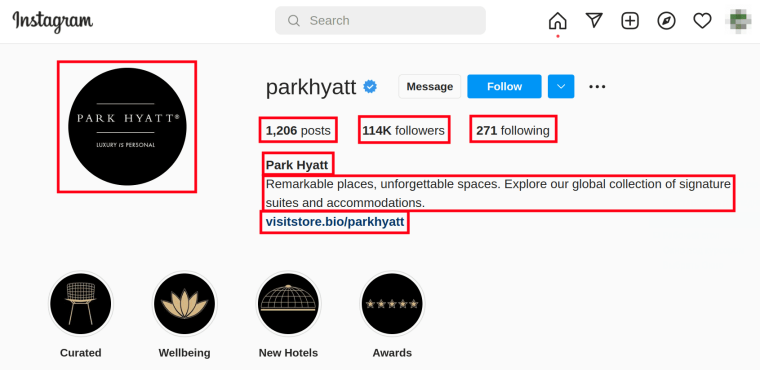 Click to view the example data file for a better idea of the output.
⚠️ The Instagram profile grabber bot can scrape data only from the accounts that are publicly open. If you enter a private account, the bot won't return any data. ⚠️
Why is web scraping Instagram profiles useful?
One of the most demanded online Instagram scrapers, this bot can be used for multiple business-related purposes, such as:
Creating contacts databases
Expanding your target audience
Improving your client search strategy
Social media marketing and many more!
Our smart Instagram profile extractor can easily grab the following details:
Username
Profile URL
Full name
Is private (true / false)
Profile pic URL
Is verified (true / false)
Media count
Follower count
Following count
Biography
External URL
Show FB link on profile (true / false)
Total IGTV videos
Public email
Email from bio
Has videos (true / false)
Usertags count
Has highlight reels (true / false)
Has guides (true / false)
Show shoppable feed (true / false)
Shoppable posts count
Address street
Category
City name
Contact phone number
Latitude
Longitude
Public phone country code
Public phone number
Zip
Is business (true / false)
Whatsapp number
Has NFT posts (true / false)
How to scrape Instagram data online?
Sign up on Botster
Go to the bot's start page
Enter Instagram usernames. Each username must go on a new line
Click the "Start this bot" button
That's it – the Instagram scraping tool has started working!
Software walkthrough
1. Open the Launch bot form.
Click on the "Start bot" button on the right-hand side of this page to open the spider's form:

2. Enter the details.
Give your "Job" a meaningful title, and optionally specify (or create) a project folder:

3. Enter Instagram username(s).
Open the desired Instagram profiles that are publicly visible and copy the usernames: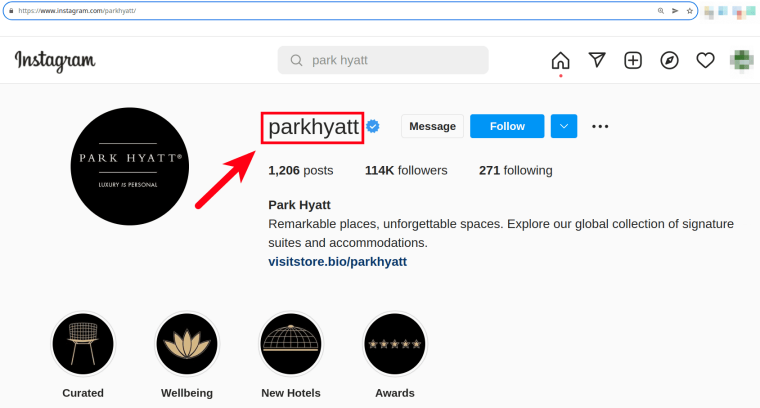 Enter the usernames into a special field. No @ symbol needed. Each query must go on a new line:

4. Specify time settings.
Click on the checkbox if you want this bot to web scrape Instagram data regularly:

Once you've clicked on the checkbox, the available options will appear. You can set the bot to scrape Instagram profiles as often as:
every day
once a week
twice a week
once a month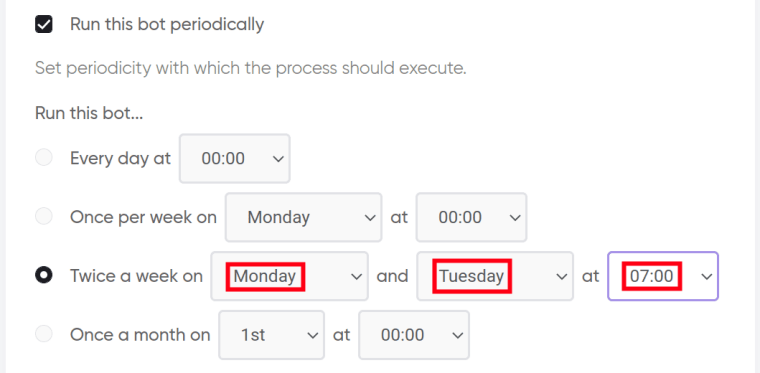 If no longer needed, the job can be stopped either manually or at a certain date specified in advance:

5. Set up notifications.
Specify if you would like to receive a notification when the grabber completes the crawl: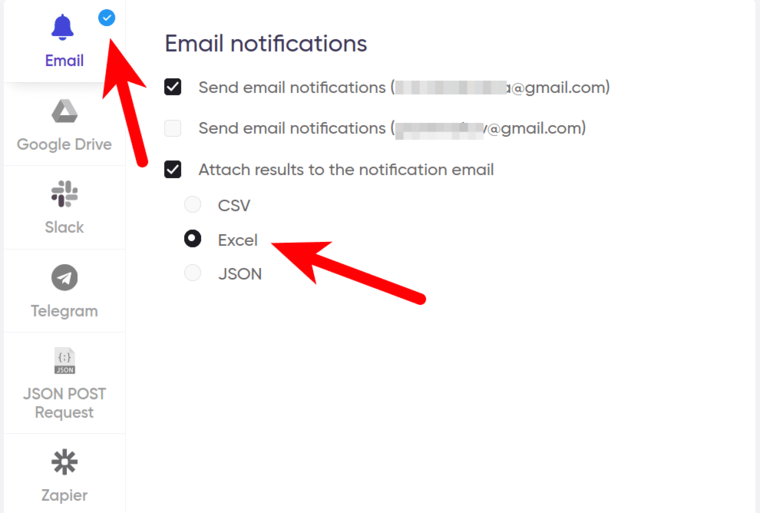 6. Start the bot!
Click the "Start this bot" button on the right-hand side:
That's it! You will be taken to your "Jobs" section. The bot is now working and will notify you once it's managed to scrape Instagram accounts and export them into a table.
Data output
After the Instagram account grabber completes the job you can download your data as an Excel (XLSX), CSV or JSON file.