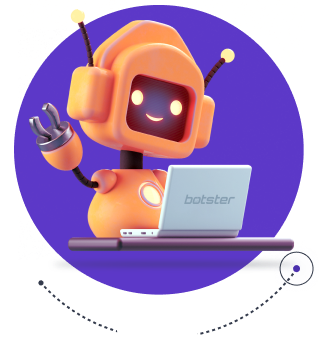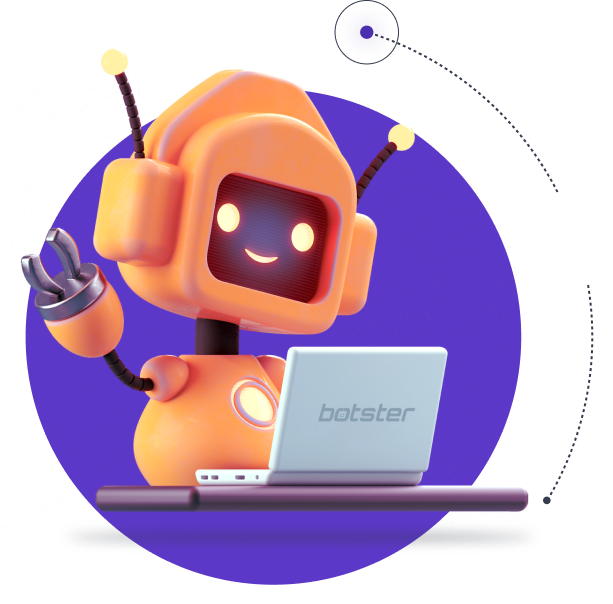 Starting
from $150
Custom bots
for your business
Scale up. Automate anything you can imagine.
GET A QUOTE
Scroll down for more info
Custom bot
features
Scrape the web:
Scrape information from websites
Extract data and make sense of it
Monitor data changes:
Monitor competitors
Track uptime
Data aggregation monitoring and reporting
Automate actions:
Navigate web pages and perform actions
Automate QA
Work with databases
Complex integrations:
Custom APIs
Enterprise software solutions
Get notified via
SMS
Slack
Telegram
Email
Custom online
viewer
Why order your project
on BOTSTER?
Managed development
Describe your bot and let us manage the whole development process.
Fast delivery
Standard non-enterprise grade project are delivered within 10 business days.
Strict confidentiality
After the release, your bots will be only available to you and your team members, privately.
On-demand maintenance
Adding extra features after the release is possible at a standard hourly rate.
Project prices are calculated individually based on the complexity of their execution and required maintenance.
Get a quote
Frequently Asked Questions
Bot development prices vary depending on the complexity and the desired functionality. For example, the most basic solutions can start at only $150. To get an exact quote, make sure to contact us.
Development timeframes heavily depend on the functionality of the bot. "Simple" bots can take up to 10 business days or less to produce, while serious integrations can take up to a few weeks. To get a better idea, make sure to contact us.
Only you! Additionally, you can share it with your colleagues, but they will need to sign up on BOTSTER first.
This will depend on the data sources and API dependencies of your bot. For example, if the bot will need to access a paid database on a recurring basis, your account might be charged for that access. In any case, you will get all of that information in advance, so no hidden fees arise.
Once your bot is releasesd to production, you can find it in your Bot Library.
We are listening! Go ahead and send us an email: info@botster.io or use the form below.