TL;DR: LinkedIn data scraper that allows extracting personal CV information from people's LinkedIn profile pages.
Have a look at the example output data file for a better idea of what kind of data you will get.
Video tutorial
Watch me explain how the bot works in detail:
How it works?
Sign up for SEOBOTS
Login to LinkedIn.com in your current browser (use your account or create a fake one, see limitations section)
Download our official Chrome Extension
Open the bot's setup
Paste in URLs to Instagram profiles for the bot to scrape (e.g. https://linkedin.com/in/grammakov)
Press the "Start Bot" button
Wait for the data to start rolling in. You are done ✅
This tool can automatically extract contact info, education history, work history and many other kinds of data from LinkedIn profiles, which can prove very useful if you want to scout the network for experts with particular skillsets or backgrounds.
The bot works quickly and efficiently, sparing users the trouble of manually sorting through hundreds of profiles.
Limitations
By trial and error I have found that LinkedIn has strict scraping policies which you should respect:
Scrape a maximum of 10 profiles if you are on a free account
If you are a paid LinkedIn member, you can scrape up to 100-120 profiles daily
If you go over these limitations you may experience significant delays in data retrieval, however your account will not get banned or suspended.
How to export user data from LinkedIn?
Provide your session id (li_at)
Provide your LinkedIn session id. This can be done automatically if our official Chrome extension is installed. You have to be logged in to your LinkedIn profile as well. You can also provide your session id (li_at cookie) manually.
Enter profiles' URLs
The next step is to input the profiles you'd like to be analyzed.
By default, the bot will extract the following information: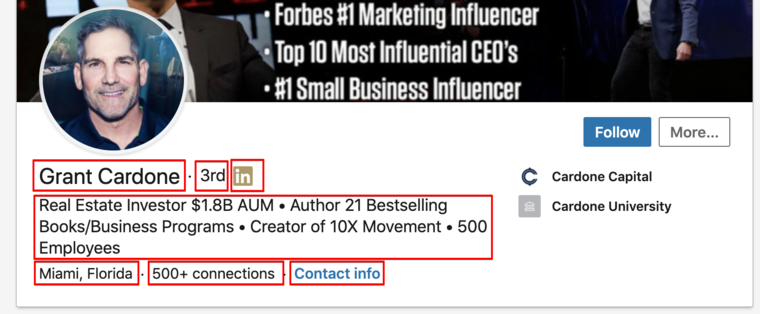 name;
profile highlight;
location;
total connections;
LinkedIn premium status;
connection proximity (1st, 2nd, 3rd);
contact info – profile's URL, address, website, e-mail, mobile number, social network accounts, birthday date, registration date.
And if you require additional data, please use the settings panel to tweak the bot's behavior according to your needs.
You may configure the bot to extract the following data:
Work experience: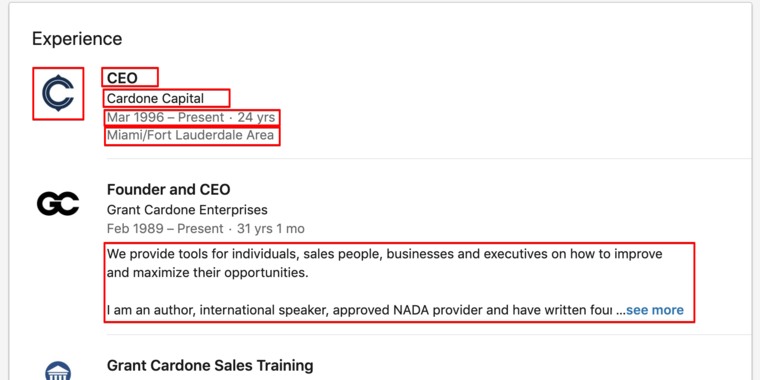 do not extract;
the last place of employment;
3 last places of employment;
5;
10.
Optional fields:
skills;
education;
voluntary work;
licenses and certificates;
endorsements.
Achievements:
marked tests and exams (e.g. on language proficiency, marketing aptitude and other skills that can be evaluated using a numerical scale);
awards and prizes;
completed courses;
patents;
projects;
languages;
publications;
organizations.
The final block of settings allows to choose a convenient notification delivery method:
e-mail;
Slack;
Telegram;
JSON POST request
Once the bot is done working, you can download your data as a CSV, JSON or Excel file.
Why the bot is useful
It saves you a great deal of time by automatically collecting pertinent data about potential employees/contractors and compiling the results in an easy-to-read table.
Additionally, it enables you to scrape up to 100 accounts in a single session, which is convenient if you are running a large-scale recruitment campaign or would like to consider as many candidates as possible – afterwards you may use the results during the screening process to make sure you pick the best fit LinkedIn has to offer for your position/project.