In short: This online tool will find Amazon sellers of a particular product and export information about them.
Click to view the example results file for a better idea of the output.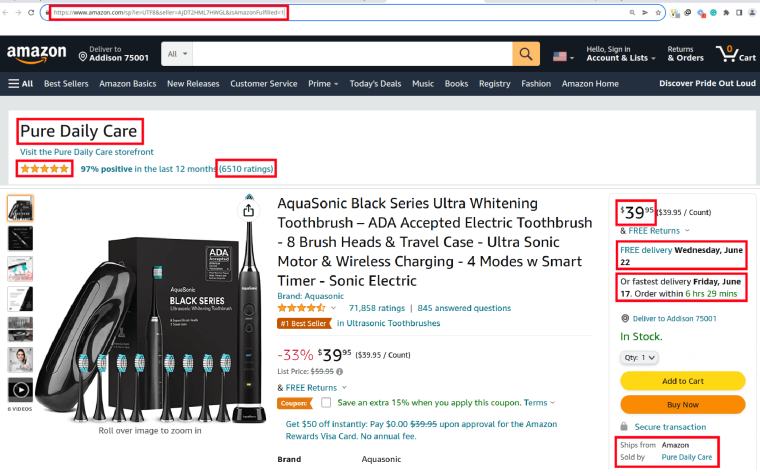 Why use the Amazon seller scraper for business?
Our fast and simple Amazon seller search tool can be used for multiple business-related purposes including:
Improving your sales strategy
Analyzing your competition
Enhancing your store's product assortment
Trade and many more!
Our smart Amazon seller scraper can easily grab the following details:
Position
Seller name
Seller URL
Ships from
Price
Condition (e.g. new, used, very good, etc.)
Condition description
Rating
Votes
Free delivery dates
Fastest delivery dates
How to get Amazon seller information online?
Sign up on Botster
Go to the bot's start page
Paste Amazon product ASINs. Each entry must go on a new line
Click the "Start this bot" button
That's it – the Amazon seller scraper has started working!
Software walkthrough
1. Open the Launch bot form.
Click on the "Start bot" button on the right-hand side of this page to open the spider's form:

2. Enter the details.
Give your "Job" a meaningful title, and optionally specify (or create) a project folder:

3. Find product ASIN(s).
To find one product's ASIN code:
Go to Amazon
Open a product's page
Scroll the page down
Copy the product's ASIN code: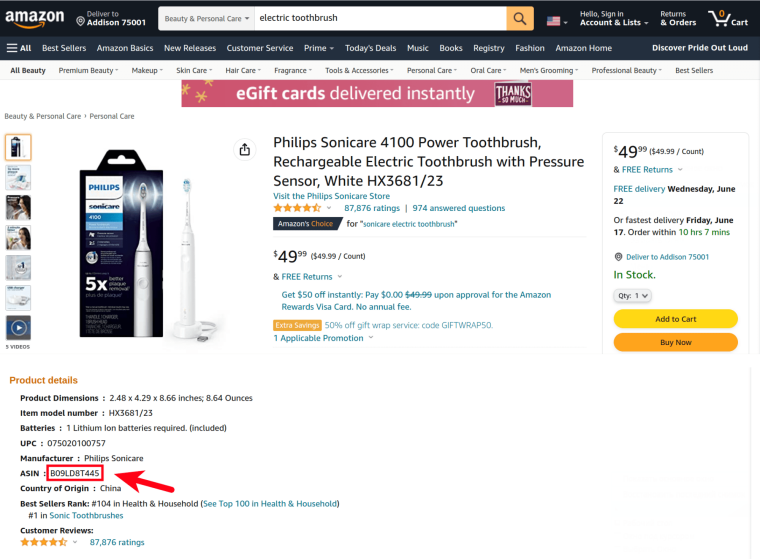 To find many products' ASIN codes:
Open the Amazon Search Scraper's start page
Type in your keywords (e.g. electric toothbrush)
Launch the bot
Copy the ASINs from the resulting table:

4. Paste product ASIN(s).
Enter the ASIN(s) into a special field. Each entry must go on a new line: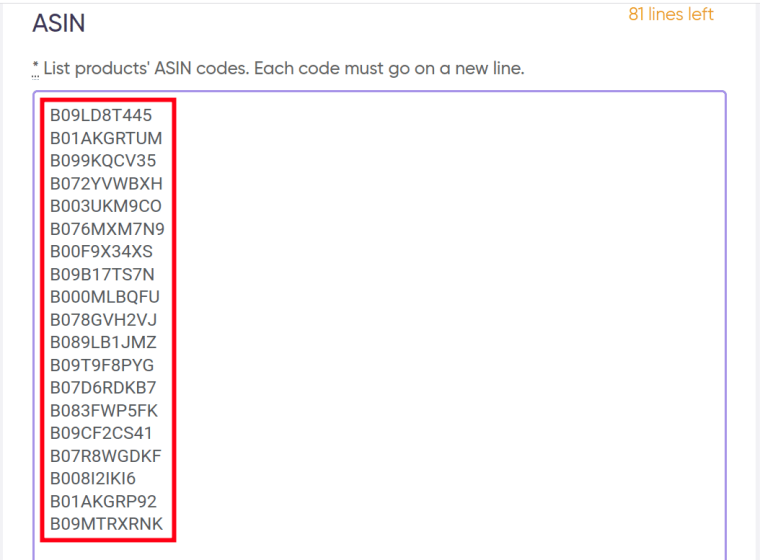 5. Set up notifications.
Specify if you would like to receive a notification when the grabber has managed to find Amazon seller information and export it: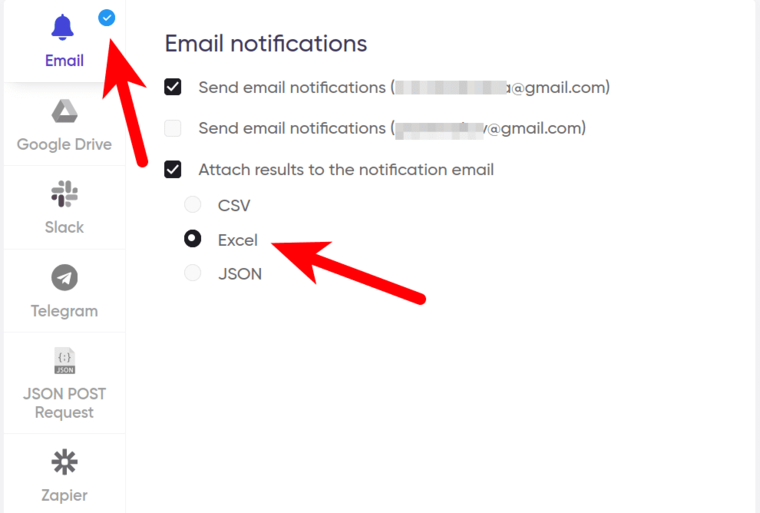 6. Start the bot!
Click the "Start this bot" button on the right-hand side:
That's it! You will be taken to your "Jobs" section. The Amazon seller scraper is now working and will notify you once it's done.
Data output
After the bot completes the job you can view the Amazon seller spreadsheet online or download it as an Excel (XLSX), CSV or JSON file.