TL;DR: scrapes reviews from places on Google Maps and provides them as a downloadable CSV, Excel or JSON file.
Have a look at this example output file for a better understanding of what the bot does.
How to scrape reviews from Google Maps?
To use the Google Maps Reviews Scraper, you need to do the following:
1. Sign up for SEOBOTS
2. Start this bot
3. Provide the link to a Google Place, you must use the following format:
https://www.google.com/maps/place/The+Pierre,+A+Taj+Hotel,+New+York/@59.3248939,18.0688644,17z/data=!4m8!3m7!1s0x89c258f03aac1707:0x36946e3da24a5fe7!5m2!4m1!1i2!8m2!3d40.7651828!4d-73.9718937
Review pages that correspond to this format normally look like this: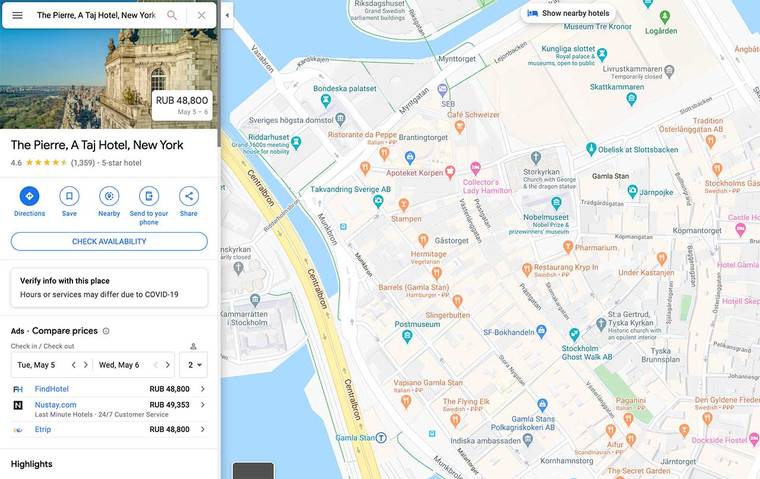 4. Click the "Start bot" button.
That's it!
Viewing and downloading your data
Once the bot completes the job, you can view your data online or download it as an Excel, JSON or a CSV file.
If you have comments or suggestions, drop them in the comment section below 👇