In short: This bot will send you notifications when products appear or disappear from any Shopify store.
Perfect for monitoring your competitors.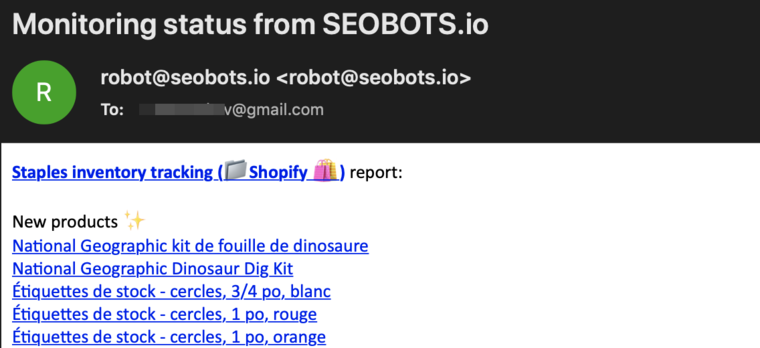 Schedule the tool to run every day or once per week and receive email notifications of:
Newly added products
Products removed from the store
How to track products in a Shopify store?
The only thing you will need to provide is a URL of a Shopify site (e.g. https://www.staples.ca/)
Notifications
You can schedule the bot to send you notifications to: