How to Automate Finding a Company URL with a Company Name
Published on August 16, 2023
by Botster
---
How often have you caught yourself trying to find a company website based on its name? I bet it's a lot. Sure, finding the website of one company is easy. You just have to:
Open your web browser
Type the company name into the search bar
Find the website in the search results
But what if you have hundreds of business names, and you need to find their website addresses? Do you see yourself repeating the process above 300 or 500 times?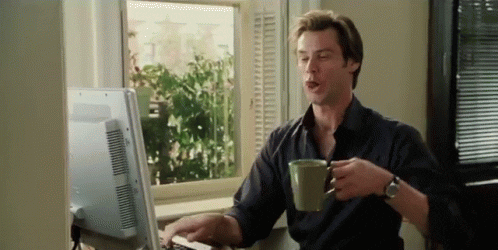 Well, I don't. And that's why I'm going to show you how to find website URL from company name in bulk! This process I've used times without number, and it is an easy way to quickly find company sites by only their names in bulk.
What's more? I'm going to introduce you to certain automation tools that will help in the process.
So in this step-by-step guide, you'll learn:
How to find company URL from name in BULK
Automation tools that can help speed up your research
How to find and extract company information from keywords in BULK
Your final result will look like this: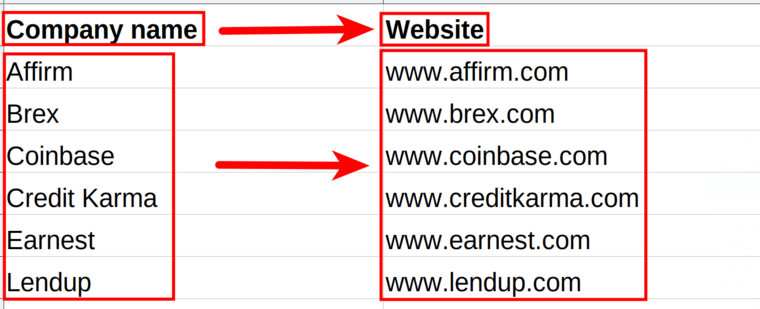 In case you were wondering, why make bulk company site lists? Well, some possible reasons why someone might want to make bulk company site lists are:
To conduct market research and analysis on the competitors, customers, or partners of a certain industry or niche.
To generate leads and prospects for sales and marketing campaigns
To find potential wholesale suppliers or distributors for various products or services
Another question that comes to mind is: "How do the majority of potential customers find business websites?"
These days, most customers find business websites through search engines like Google, Bing, and Google Maps. A key driving factor in the results customers get when they search for businesses is SEO. So ensure your SEO game is top-notch to secure more conversions from Google.
For this step-by-step guide on how to find company URL, I'll take the identity of a marketing agency trying to generate San Francisco-based Fintech leads for more business. I have their names, so I only need to generate their URLs. Now follow me closely as I take you through this breathtaking experience.
Let's go!
---
3 tools for converting company name to URL and back
How to find company URL from name
First, I'd like to introduce you to the Google First Result Finder, an automation tool that can help you find website from company name in BULK. And when I say bulk, I mean hundreds - literally.
This fast and efficient software can help you:
Find company URL from name in bulk
Get to know your competition
Analyze your competitors' meta titles and meta descriptions
And much more!
To gain access to this tool and be able to find company URL from name in BULK, you must first open an account on Botster:

Registration is fast, easy, and credit card is not required.
Once you've opened your Botster account and verified your email address, open the Google First Result Finder's start page by clicking on "Start Bot":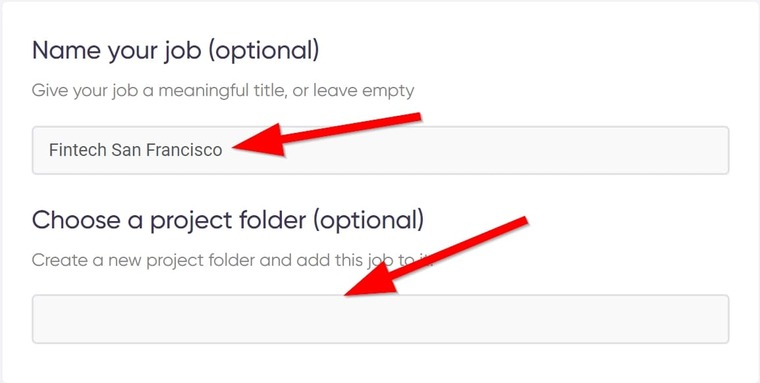 Next, enter your location: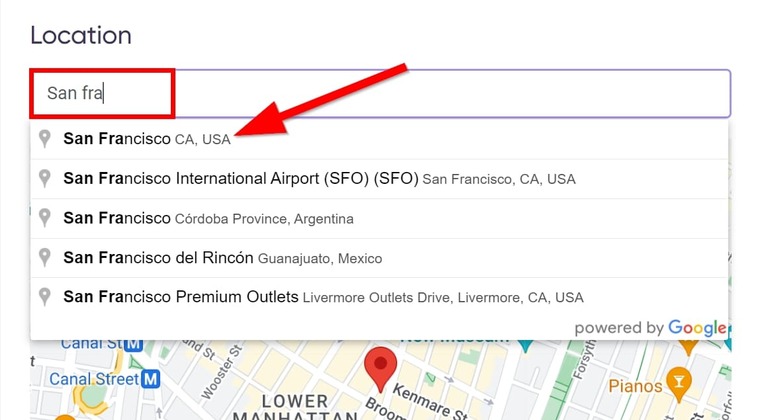 Set your language, device, and OS preferences if needed: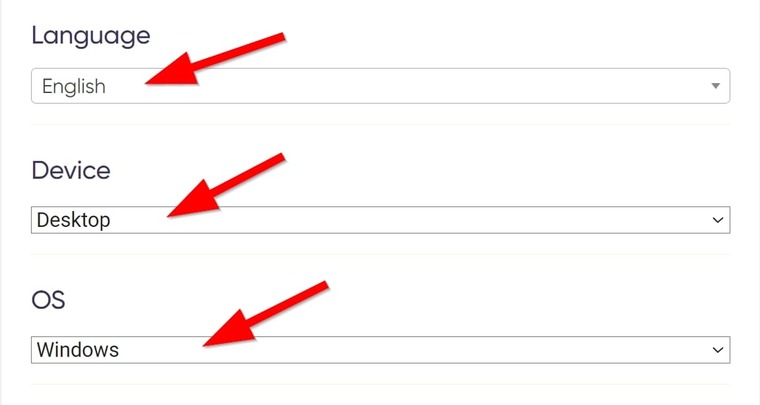 Since we're looking for company websites, make sure you skip Wikipedia and other irrelevant links: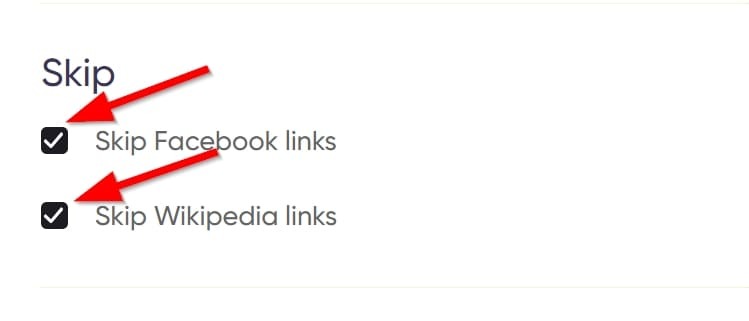 Next, enter the websites you'll prefer not to have in your results.
Best to enter websites that create company lists here so they make your result. Especially Builtin SF:

Next, enter your search keywords.
This is where you paste the names of the companies whose websites you want to find:

Set your notification options.
Enter other emails if needed and select the file type you'd prefer to work in: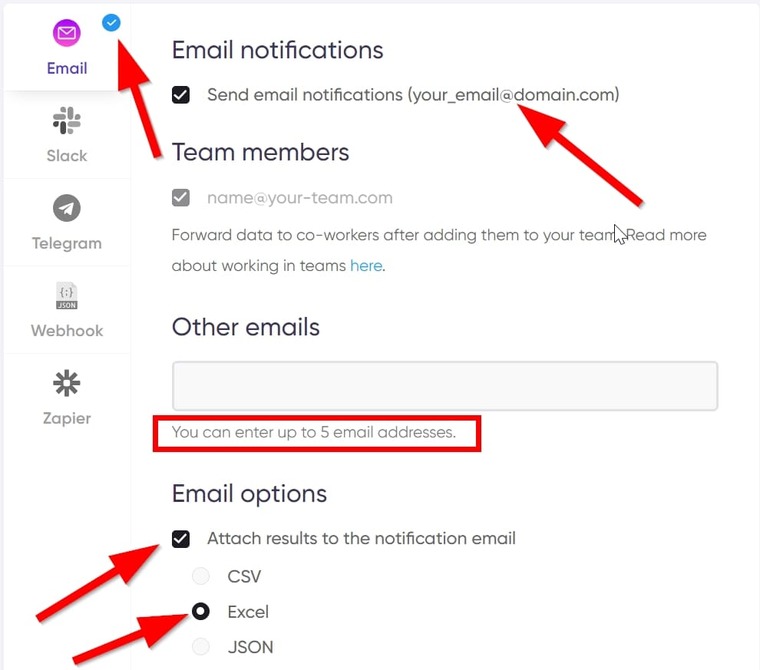 Finally, click on "Start this Bot" on the right-hand side of your screen to set it in motion:
Voila! We've completed the first step in how to find website based on company name.
Now wait and watch this bot run in less than a minute to gather your results:

---
Video tutorial
If you'd rather watch me go through the process described above, here's a video I recorded earlier where I used this same bot to generate another set of company details:
---
Results
Once your results are ready, you can view them online or download the file to your computer (by clicking any of the symbols in the box) for offline access: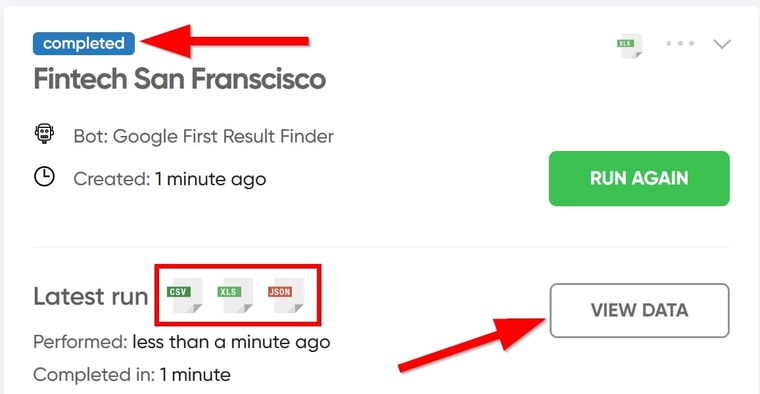 To view results immediately, click on "View Data" and you'll see something like this:
And that concludes your business website search. Here are a few tips on how to use the results you've generated above:
---
How to find company website and social networks from name
There's still another automation tool I want to show you before we move on from how to find URL from company name.
But the best thing about this particular tool is that it not only fetches website URLs from their names. It also fetches their social media handles. This tool is called the Social Network Accounts Finder, and it can help you find company website based on name as well as social media accounts.
Depending on your selection, you can find the social media accounts of companies on Twitter, LinkedIn, YouTube as well as on many other social media.
There are several benefits to finding the social media accounts of companies, depending on your stance:
As a competitor, you can analyze their social media strategies and find ways by which you can improve yours.
As a marketing agency looking to win them as your clients, you can analyze their current strategy and cook up a proposal to make it better.
So although it's great to find business websites, finding their social media accounts is equally beneficial!
It takes less than two minutes to find company website and social networks from the name. Just follow the steps below:
Launch the Social Network Accounts Finder's start page and name your job.
Next, select what you'd like to extract: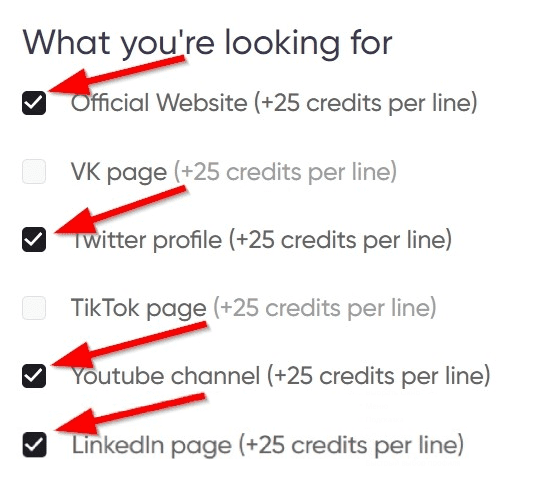 Enter the list of companies you'd like to extract URLs and social media links for: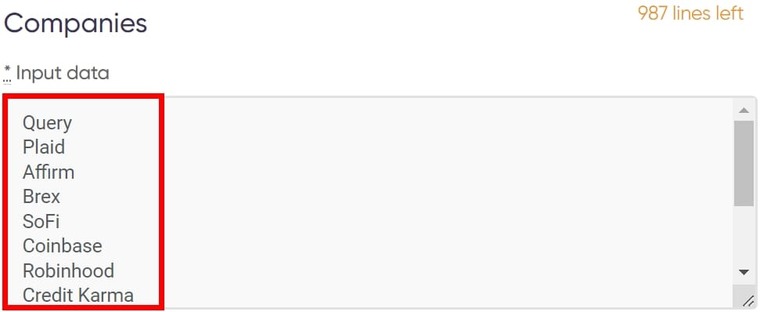 Set notification, click on "Start this bot", and you're done. Just like that.
---
Results
Now you just need to wait about 30 seconds to get your results:

In the URL column, you can find links to the social media platforms you selected earlier, including the link to their website if you selected that as well.
Amazing, right?
Well, wait till I show you the last tool that can help automate finding a company URL with a company name on Google Sheets.
But before we get to that, I have a few tips on how to best use the results you just got:
First, filter the results and remove every URL you don't need to keep the data as "tight" as possible. This means you only have company website URLs and their social profile links left.

You can do this easily by ordering the URL column in descending order.
It goes without saying that as a marketing agency, I'd be analyzing the social media profiles I just found above. I'll be on the lookout for things like the target audience, content-brand alignment, content strategy, and possible opportunities.
There are other applications of this tool, other than those I've described above. You can find this in RPA Automation Anywhere: Top 8 Real-Life Applications of Online Bots.
---
How to find company name from URL
Now, finally, the third automation tool I want to show you is called the Google Maps Scraper.
What does this tool do, you ask?
Well, the Google Maps Scraper works quite differently from the other company website finder tools I showed you above.
Whereas those ones require you to supply the names of the business whose website URLs you would like to find, this one only needs a keyword to find companies and extract their website addresses for you.
Now the best thing about this tool is that you don't even need to be aware of any company names beforehand. You only need a target location and a search keyword to find and extract hundreds of company details in BULK.
Although I put it in this list, this tool is not really a website finder from company name tool. Instead, it's a true lead generation tool. The info it extracts includes company name, Google Maps rating, business category, address, website, and phone number, among others. If you've ever wondered how to find company website, I promise this is one of the best tools you can find.
Now let's use it to find Fintech Companies in San Francisco!
Launch the Google Maps Scraper's start page and name your job if needed.
Next, enter your keywords.
For this bot, use a keyword that covers a whole industry or business type, not the name of each company, and add your location to it. Also, each new keyword must go on a different line: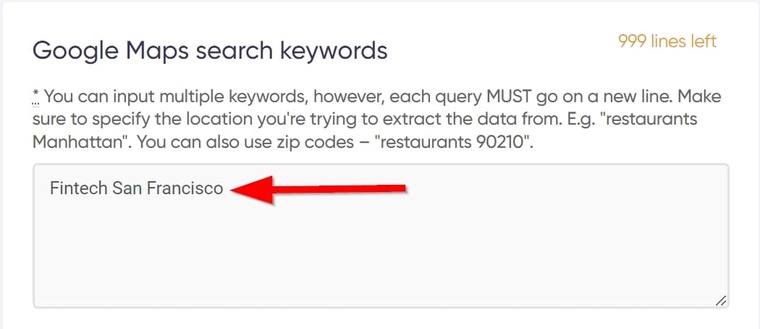 Select how many companies you'd like extracted: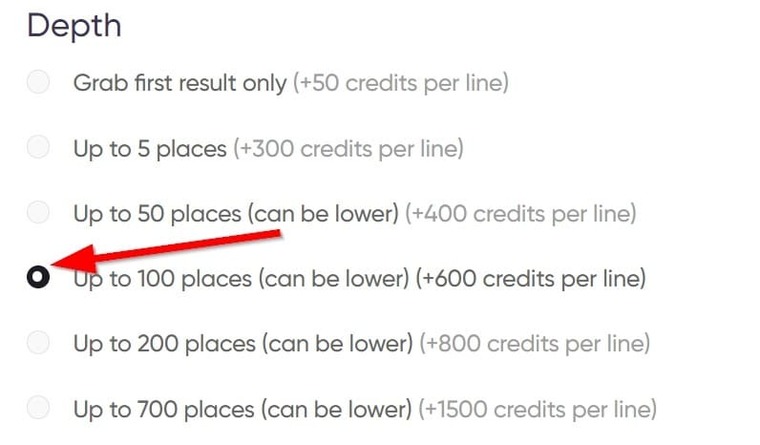 Select your target location on the map: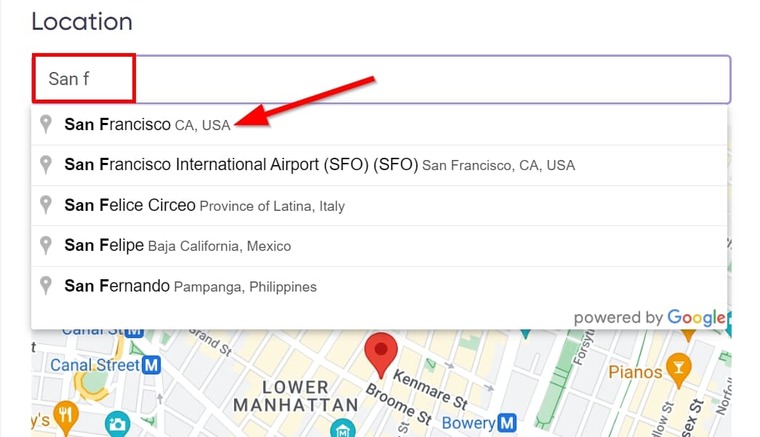 Set your notification options and click on "Start this bot"!
Simple as anything, ain't it?
Now you just have to wait a few moments for the tool to perform a company URL search.
---
Video tutorial
Here's a short video of me using the Google Maps Scraper if you'd rather watch the process:
---
Results
Once the tool is done gathering data based on your query, you can download the Excel file to your computer or view the results online:

Now, this is what "marvelous" looks like! 😀
Literally, this tool just pulled dozens of businesses based on your keyword and put them in an Excel file. Not only did it get each company's name and website address, but it also fetched their actual addresses as well as phone numbers. And in the result file, you'll still find a ton of other information that can be used for further data extraction or some other thing.
Seriously, whether you're researching companies for lead generation or competitor analysis, the Google Maps Scraper should be among your top tools.
Now that concludes our quest of converting company name to URL. Before you go, I have a few tips for you on how to make the most of the data you just extracted.
---
Tips
First, if you're into direct mailing, you can leverage the addresses extracted by the Google Maps Scraper to send direct mail to each of these companies.
However, a missing piece you still need is their ZIP codes. You can fetch the ZIP codes of their addresses with the help of the Address to ZIP Finder. It's fast and simple. There are just three steps to it:
✅ Open the Address to ZIP Finder's start page.
✅ Select the originating country of the addresses.
✅ Copy and paste the addresses into the "Address" box and launch the bot.
The resulting document will contain the Borough, Address, City, Zip, Region, and Country code for each address you entered.
I mentioned above that the Google Maps Scraper extracts phone numbers as well. That's an avenue to add SMS campaigns or cold calling to the mix, don't you think?
Whether you'll be calling or sending texts, it's a great idea to test the validity of each phone number to make sure they're still alive. For that, launch the Phone Number Validator and paste in the phone numbers: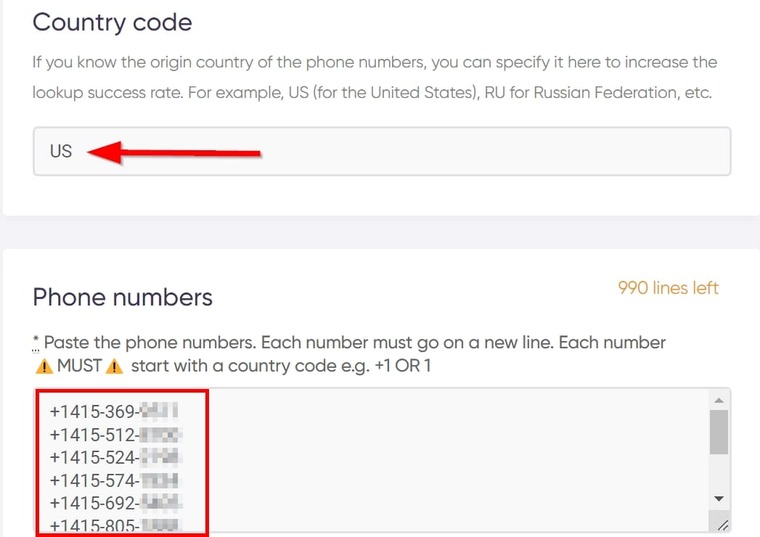 This bot will ping each line and return a true/false value concerning its validity:

---
Company URL search: Pricing
I'm quite certain you feel enlightened to know that there is a company name to website finder automation tool you can leverage to find the URLs of businesses out there. And now, you're probably wondering how much it will cost to gain access to these tools.
Well, guess what? These automation tools are so affordable that it feels like they help you find the company website free of charge.
When you find company website based on name in BULK with the help of the Google First Result Finder, you pay just $0.30 for 10 companies and $3.00 for 100 companies.
Using the Social Network Accounts Finder to find YouTube, LinkedIn, and Twitter profiles along with company websites will cost a meager $0.10 per company.
Exporting 100 company names with the help of the Google Maps Scraper as I did above will cost you a measly $0.60.
An amazing part of the deal is that you get a free trial period when you open a Botster account. If I were you, I'd take advantage of that and get started right away!